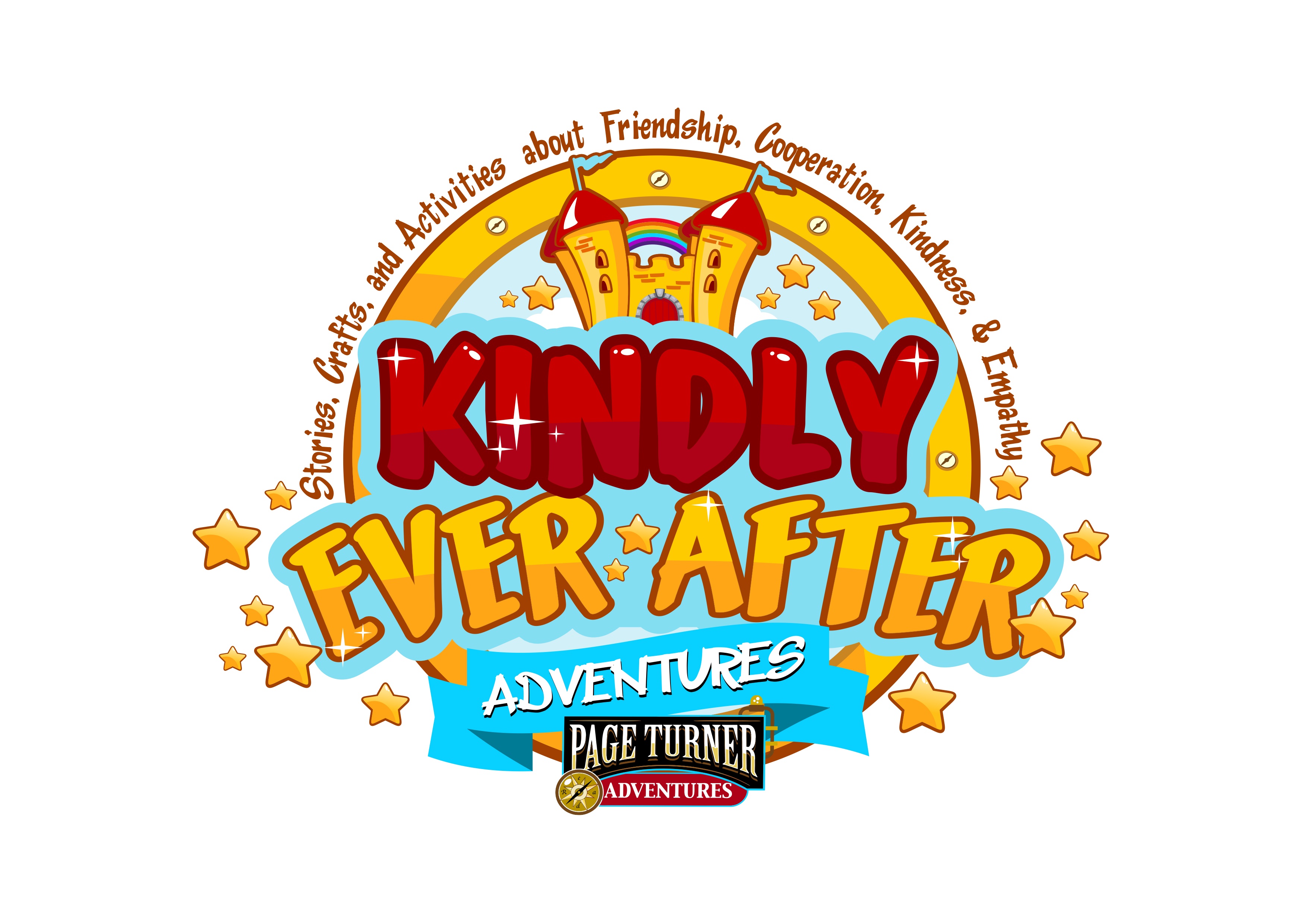 Meet Storyologist Page Turner! A cross between Mary Poppins and Indiana Jones, Page loves transforming kids into Junior Storyolgists and sending them on adventures to collect, tell, and write stories. Each Adventure in the KINDLY EVER AFTER series begins at Page's mysterious Lighthouse Library. With help from her new assistant, Reed Moore, and Junior Storyologists from around the world, Page jumps into her magical Once Upon a Time Machine and brings to life original tales of COOPERATION, KINDNESS, EMPATHY, and FRIENDSHIP. A mix of live-action and animation brings original stories to life in these streaming Adventures.
What is included:
STORYTELLING: stories come to life with performance videos produced by an Emmy, Telly, and iParenting Award Winning Video company


MISSIONS: four themed activities, points are optional and can be set by you


BADGES: four digital badges patrons can earn when Missions are completed


CRAFTS: instructional videos featuring crafts using common objects found at home


MEDIA KIT: comprehensive marketing kit with ready-to-use social media posts, press releases, promotional videos, badges, flyers and posters to download, and more!


DATA: statistical participation reports can be run via your READsquared control room



By combining a Page Turner Adventures subscription with your READsquared program, participants can complete special Missions and Activities to earn points toward their reading program goal. The Missions are automatically loaded to your READsquared site and are easily accessible by participants through their dashboard.
With Page Turner Adventures, children do not passively watch a show, they become the main character. Along the way they learn story structure, character, setting, conflict, vocabulary, and more from the inside out. Kids are encouraged to get up and move, engaging their bodies and imaginations.
---
VIRTUAL THEATER SUMMER PROGRAM
---
Interested in starting your Page Turner Adventures?
Contact us for a quote.